War of 1812
June 18, 1812 – February 18, 1815
Trade between America, the United Kingdom of Great Britain and Ireland had very high restricted. War was declared. American sailors were joining the Royal Navy in supporting the American Indian tribes was another factor. And possible, hopes to regain British North America were raised too (now in Canada). Following the American Revolutionary War, this area was denied. Starting with 7,000 fighting in the American Army, 2,260 were killed in action, 4,505 wounded and an estimated 15,000 dying from disease. The British started with 5,200 and ended with 1,600 killed in action, 3,679 wounded in action and 3,321 deaths from disease. The Americans gained control over Lake Erie in 1813, seized parts of western Ontario and ended an Indian Confederacy and an Independent Indian State in the Midwest. A British force invaded and occupied eastern Maine in September 1814. They had seized parts of Michigan and Wisconsin with their Indian allies during the war's duration. General Jackson destroyed the military strength of the Creek Nation at the Battle of Horseshoe Bend in 1814. Following the defeat of Napoleon in 1814, the British adopted a more aggressive strategy, sending in three large invasions. Washington DC was burned down during the Battle of Bladensburg in August 1814, but not Baltimore. Our national anthem was inspired at the battles of Plattsburg, Baltimore. The Continental Army (1775-1783) was formed under General George Washington. Local militia controlled the 13 colonies. The Treaty of Paris ended this conflict. The 1st and 2nd Regiments formed the Legion of the United States, the foundation of the United States, Canada remained part of the British Empire.
-Information from Wikipedia, the free encyclopedia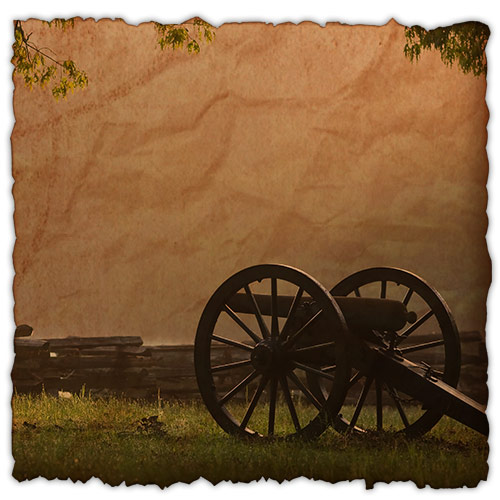 Henry Montgomery
Henry Montgomery was born March 11, 1792 at Londonberry, Vermont and died at age 54 in the Town of Brooklyn in Wisconsin. Henry's family (parents and six siblings) moved to Manchester, Vermont, than New York. While living in New York, Henry enlisted in the War of 1812. Following the war, the country around there was quite unsettled, causing many hardships. Henry and his wife brought their eleven children to Wisconsin.
 John Finch

John Finch began his life in Orange County, New York. At age 20, he served in the War of 1812 for three months as a musician in Captain George Beardsley's Company of the New Jersey Militia. From his pension records, John was discharged December 5, 1815 and granted bounty land for serving. He married Elizabeth Crompton in New Jersey November 15, a month previous to his discharge.
They had eight children. After her death, he moved to Indian Ford in Rock County, Wisconsin in 1871 and then moved again to live with his son, Joseph near Attica in Green County. His death was December 28, 1878
Nicholas Sliter
Rudds Company
Missing a Veteran's Name?
Click here and fill out the form with as much details as you can, so that we can add the name to this list.  All requests will be properly verified.
Help Us Reach Our Goal
Brooklyn Area Veterans Memorial Committee appreciates any help you can give, from monitory to in-kind donations of items to help raise money to build and maintain the memorial